The McClatchy Innovation team facilitates design thinking workshops across McClatchy's corporate departments and 30 newspaper markets. These workshops range from 3-5 day sessions, to a five-month accelerator program known as Ignite. These sessions apply human-centered design principles to existing or new projects in McClatchy. Our goal is to foster a user-centered approach to projects and processes in teams across the company. Learn more about our work, mission and programs
here
.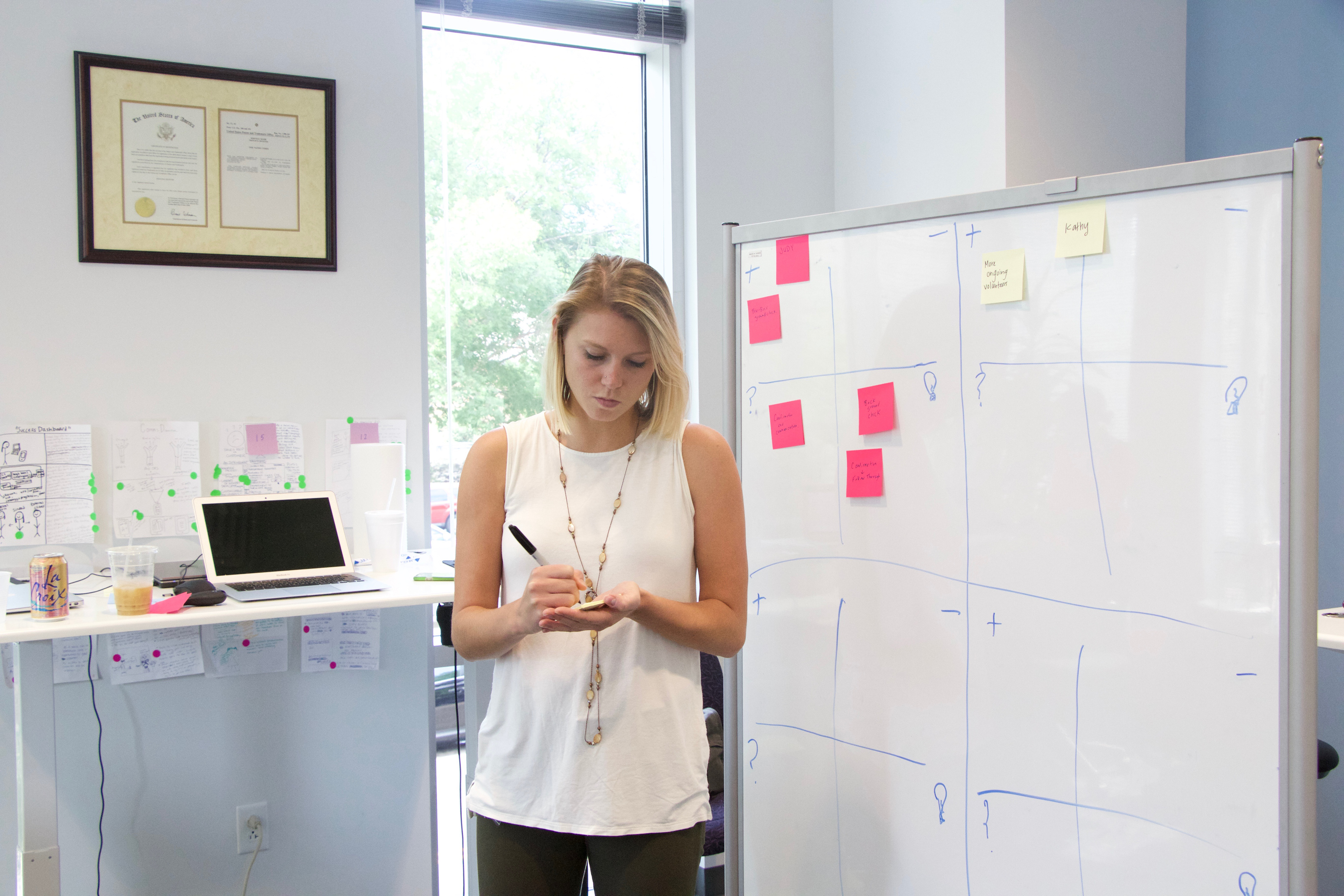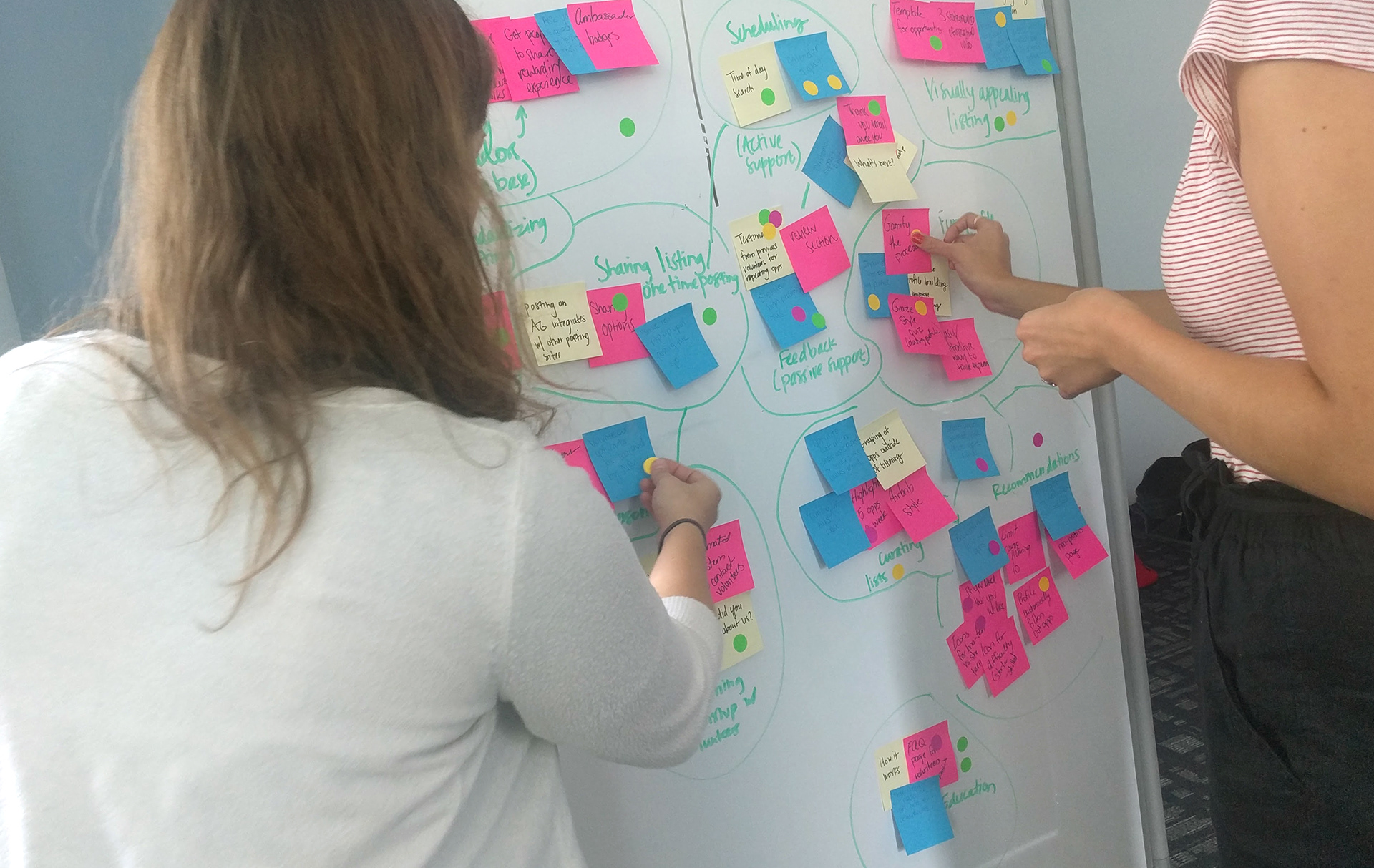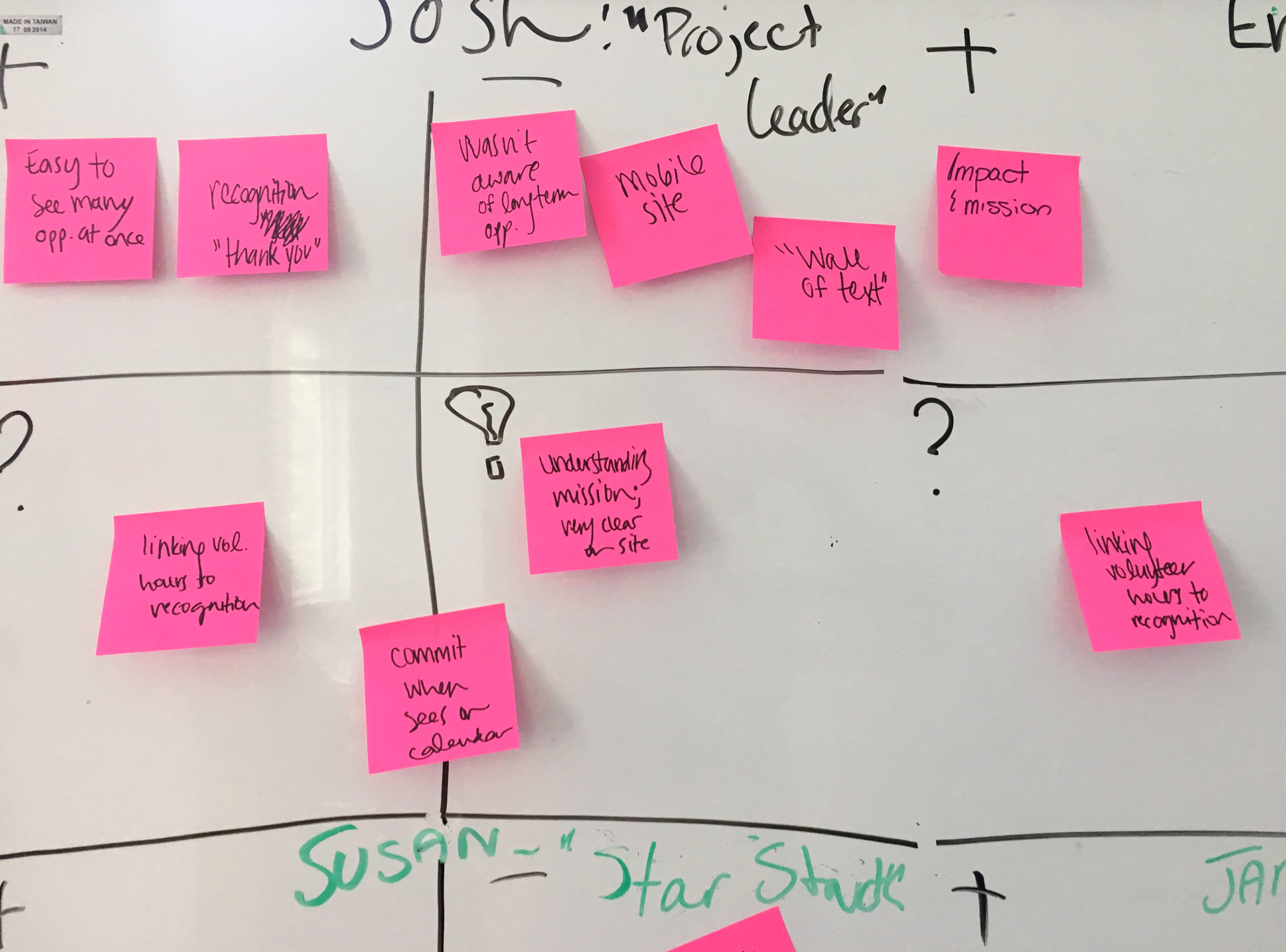 Design Thinking Workshops
As the UX/UI designer on the Innovation team, I serve as a design component for teams participating in our programs. Through prototypes, user journeys, personas and user testing, I help teams create a holistic user experience for their project or service. I've worked with teams to test an audible news playlist for local markets, prototyped and tested a video dictionary for English-learners, and designed early stages of a new website for Activate Good based on empathy interviews and user feedback.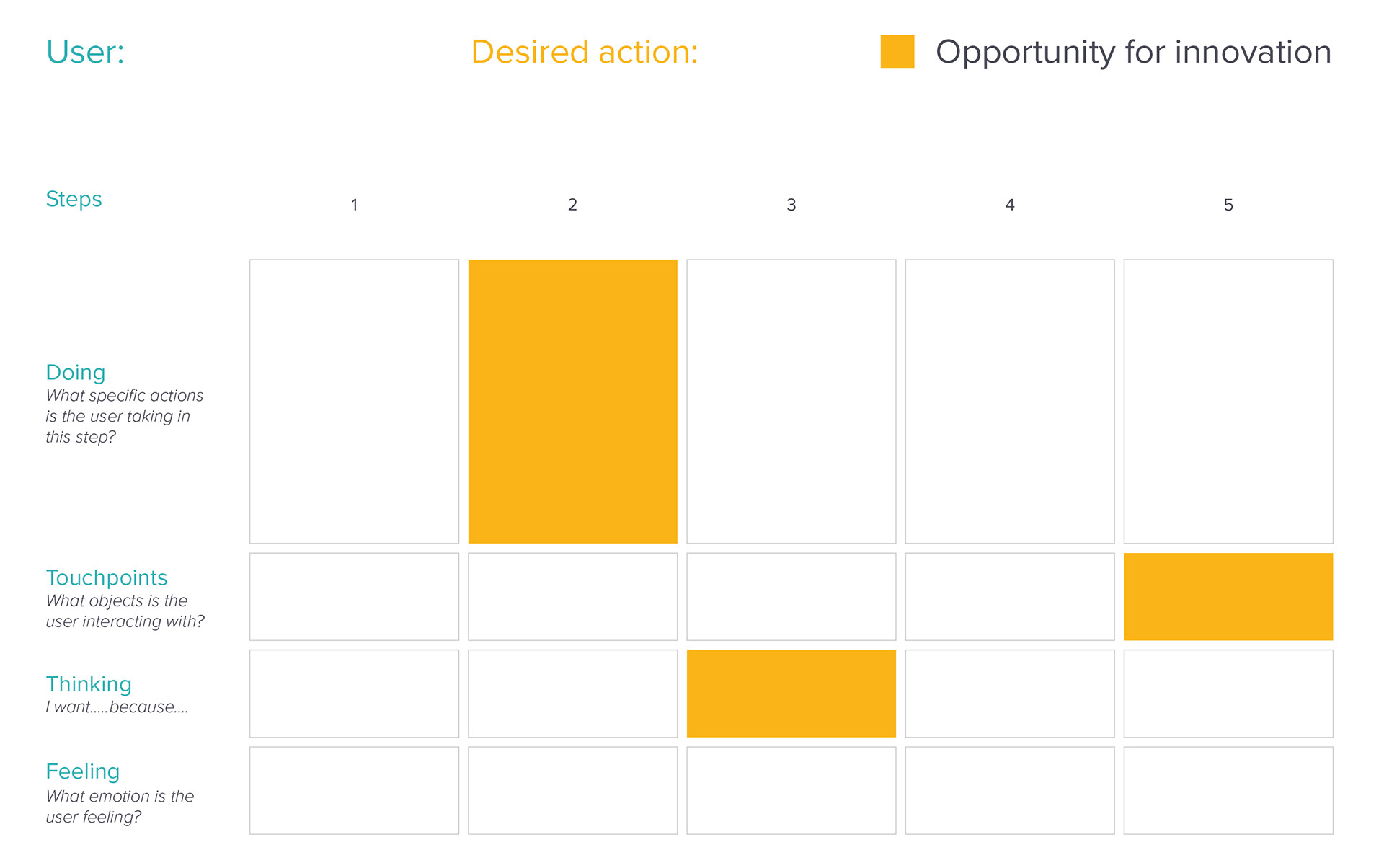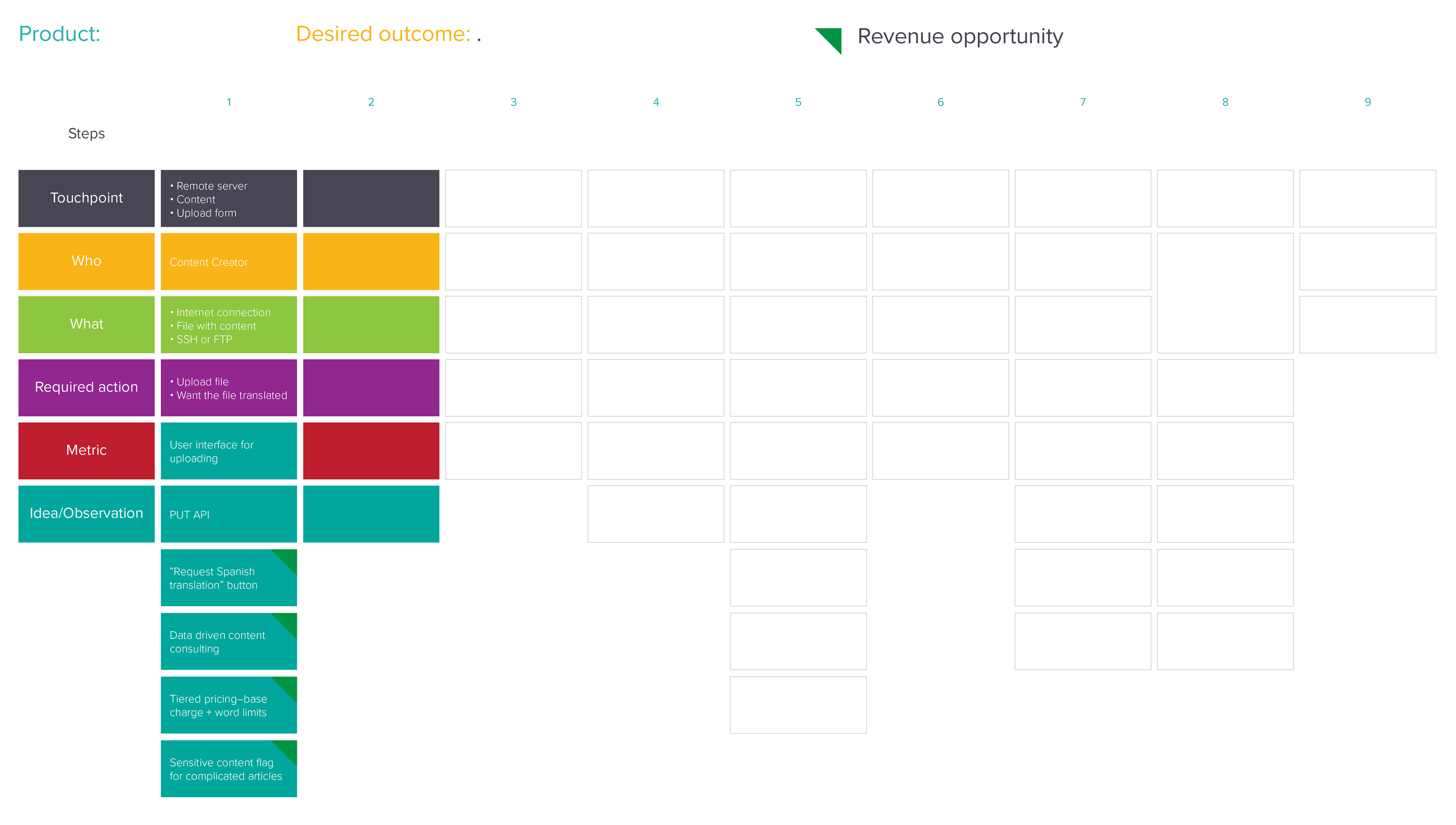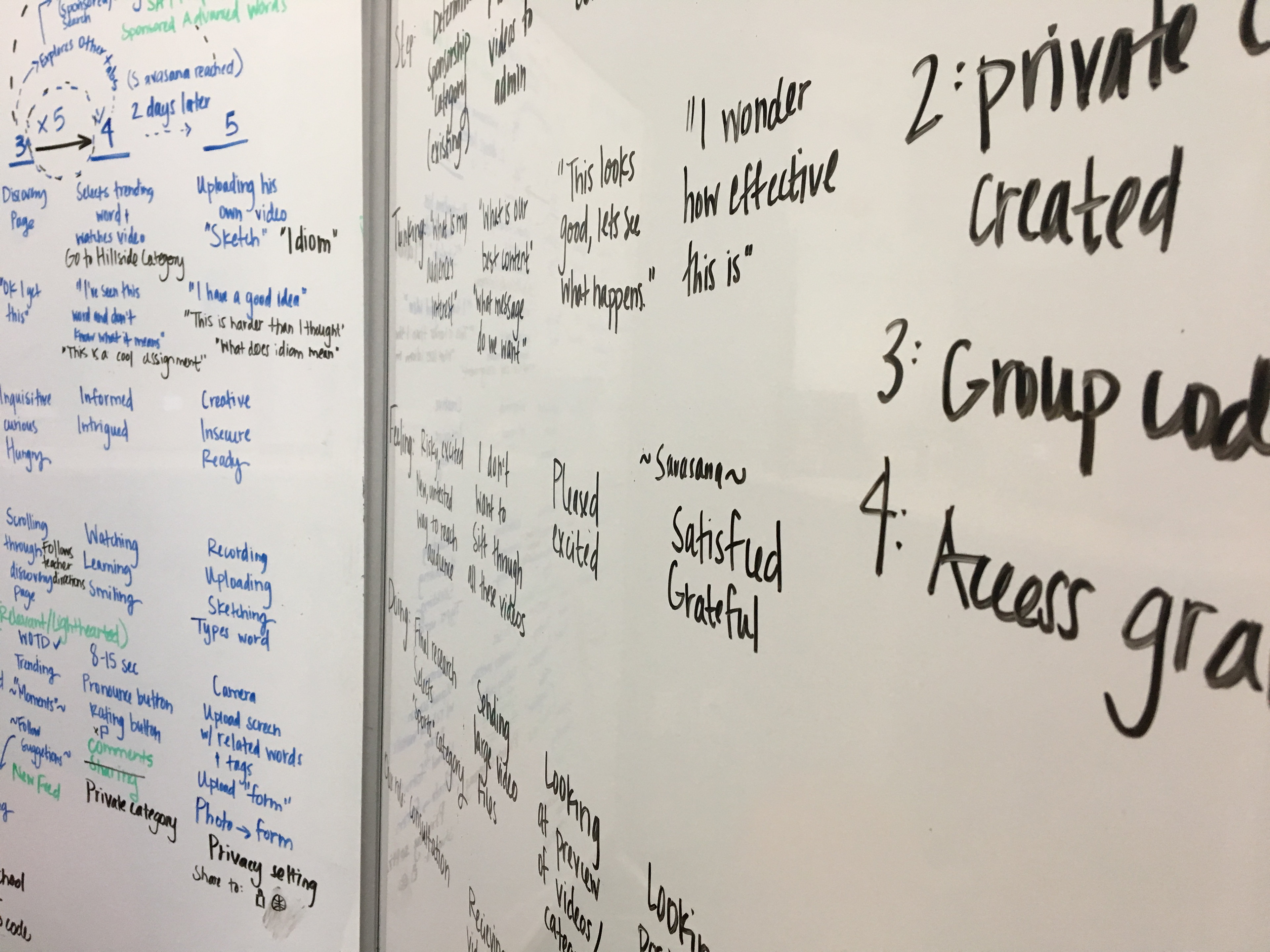 Following these sessions, I provide teams the resources and connections to bring a project to life. Design Thinking in a Box includes mindset cards, brainstorming constraint cards, empathy interview cards and templates for recording each step in the process. In addition, I often serve as a project leader for products entering second-phase testing after our workshops. I've collaborated with markets and departments in Raleigh, DC, Miami and Sacramento for further testing and scoping.

I also design internal brand and marketing assets for our team, including reports, presentations and newsletters to communicate our mission and ongoing initiatives to leaders across McClatchy.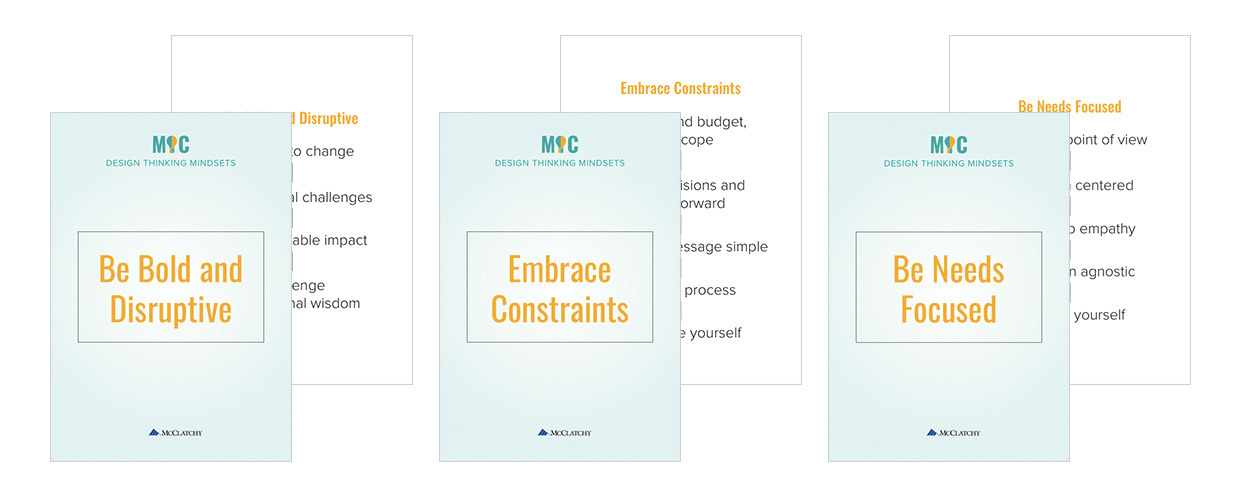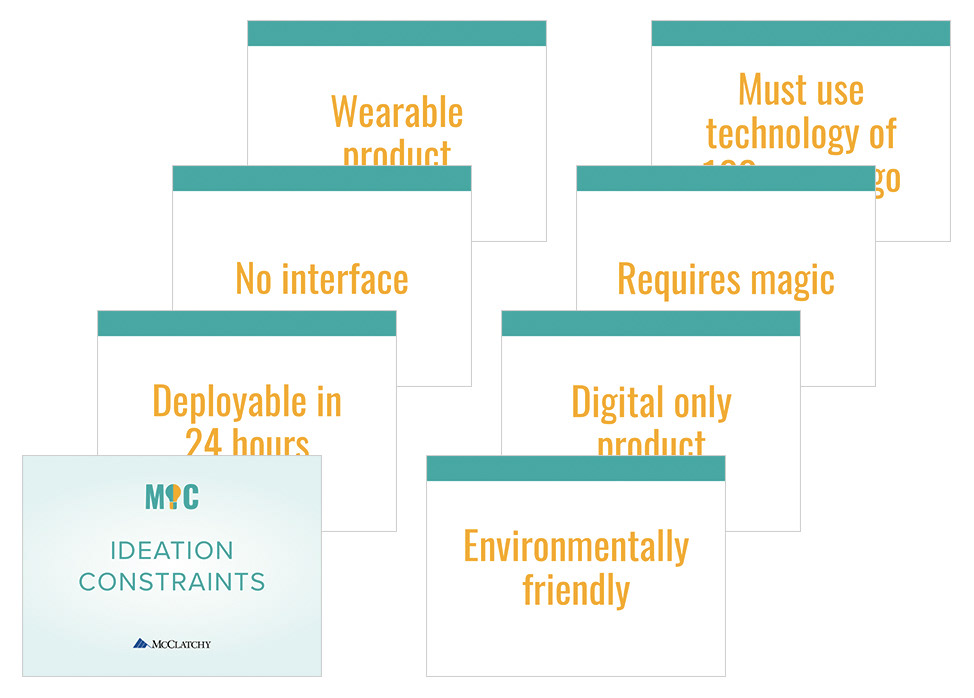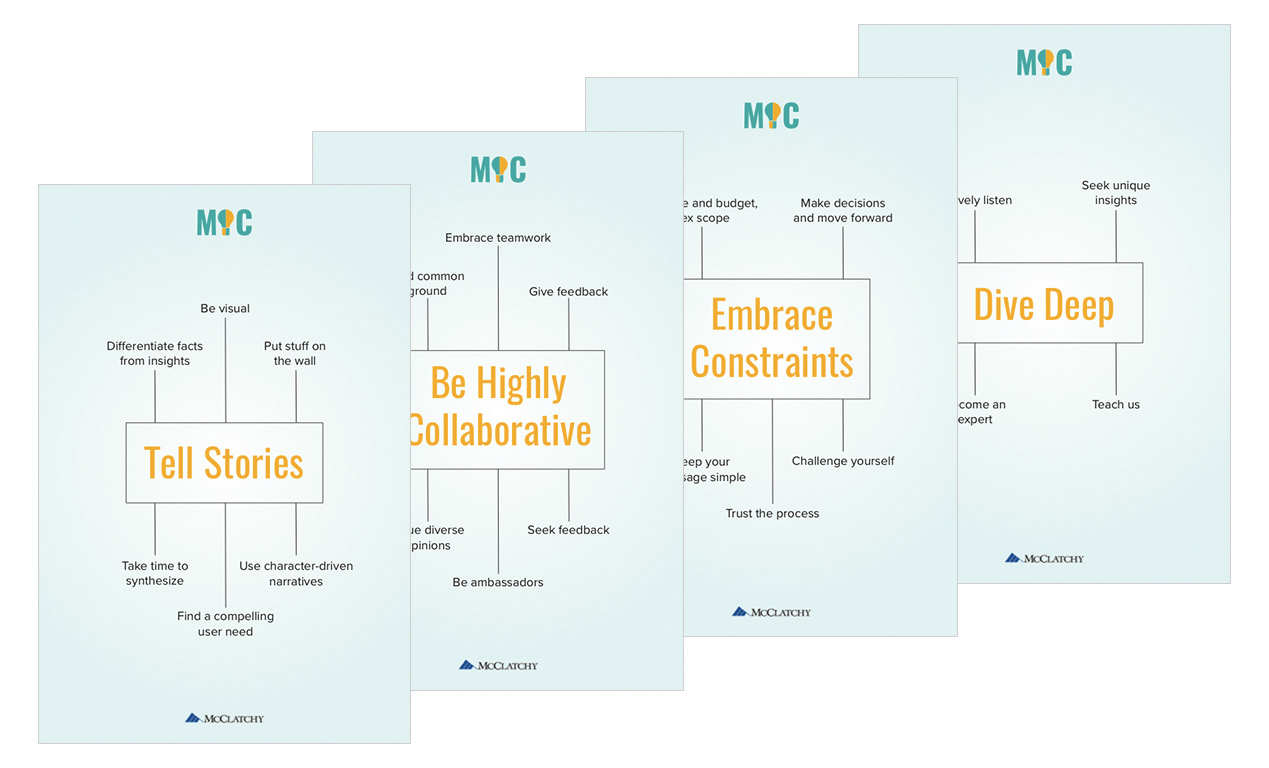 Ongoing Projects and Tests