The job detail page (JDP) represents the intersection of The Muse's two-sided user funnel: where the job seeker experience meets employer branding needs. Throughout 2020, I worked with the employer-focused product squad to improve the user experience, and thereby the apply conversion rate, of the JDP. By following design best practices, an agile product process and various research methods, the team and I shipped a design that positively impacted our job page performance and set the foundation for subsequent UX improvements across the site.
Design problems:
Redundant and competing calls-to-action
created a disjointed user experience for job seekers.
A large hero image above the fold created visual 
distance between important elements

on the page
: job title, job description, company and apply button.
Added company information on the page
lacked useful context
for the job seeker.
Job page UI
did

not align with ADA guidelines
or our internal style guide, and 
did not support SEO

-driven elements
.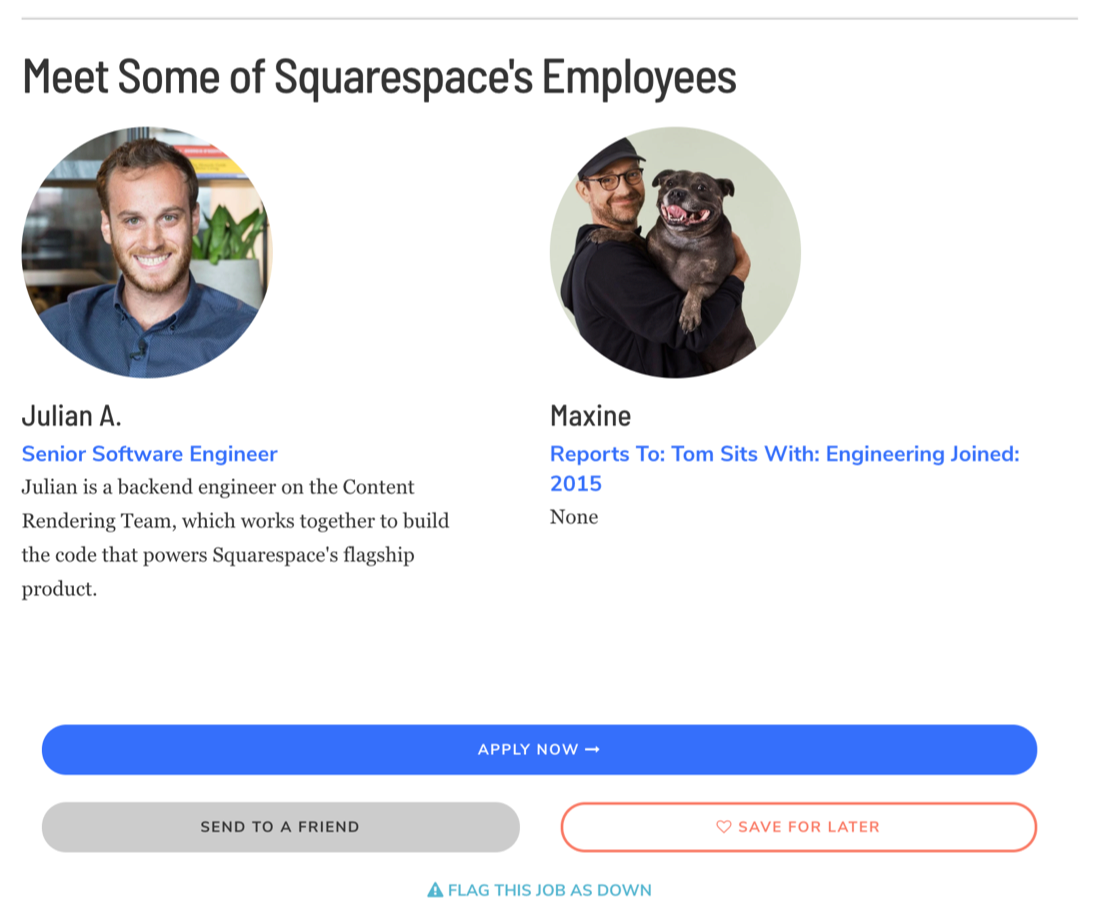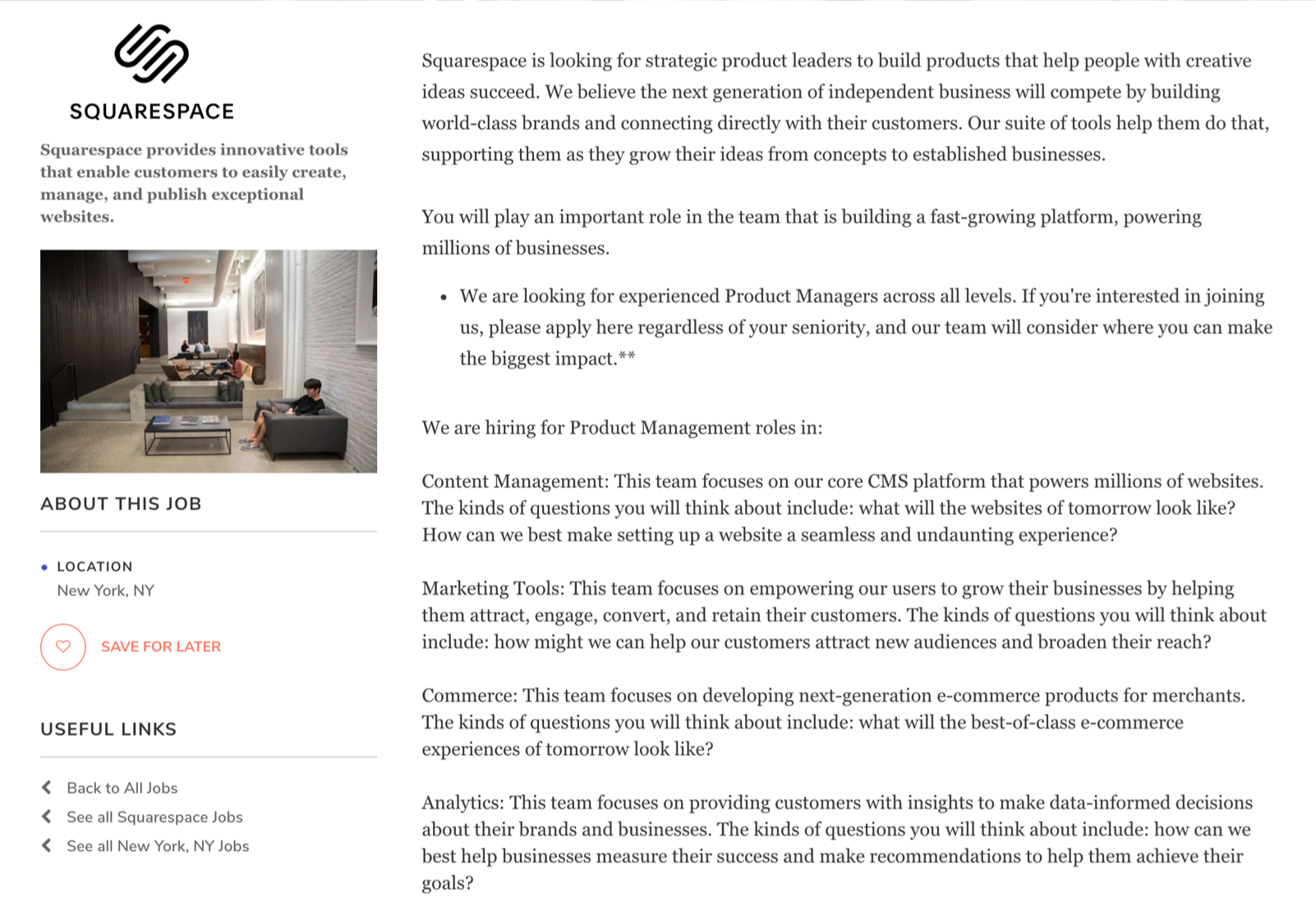 Design goals: 
Improve apply
conversion rate

.
Increase
visibility and click through rate of additional jobs.
Improve
clarity and redundancy of various calls-to-action.
Improve
relevancy of company information
included on a job detail page.
Establish a
cleaner and more consistent visual design
across themuse.com.
A product design process
My design process includes sketches and notes on paper; gathering requirements, data and goals with my product manager; and sharing various design directions through Sketch and Invision.
Feedback from stakeholders, product managers and engineers is critical to the success of a design. My team members across The Muse ensured I design a solution for all use cases and breakpoints throughout the user journey.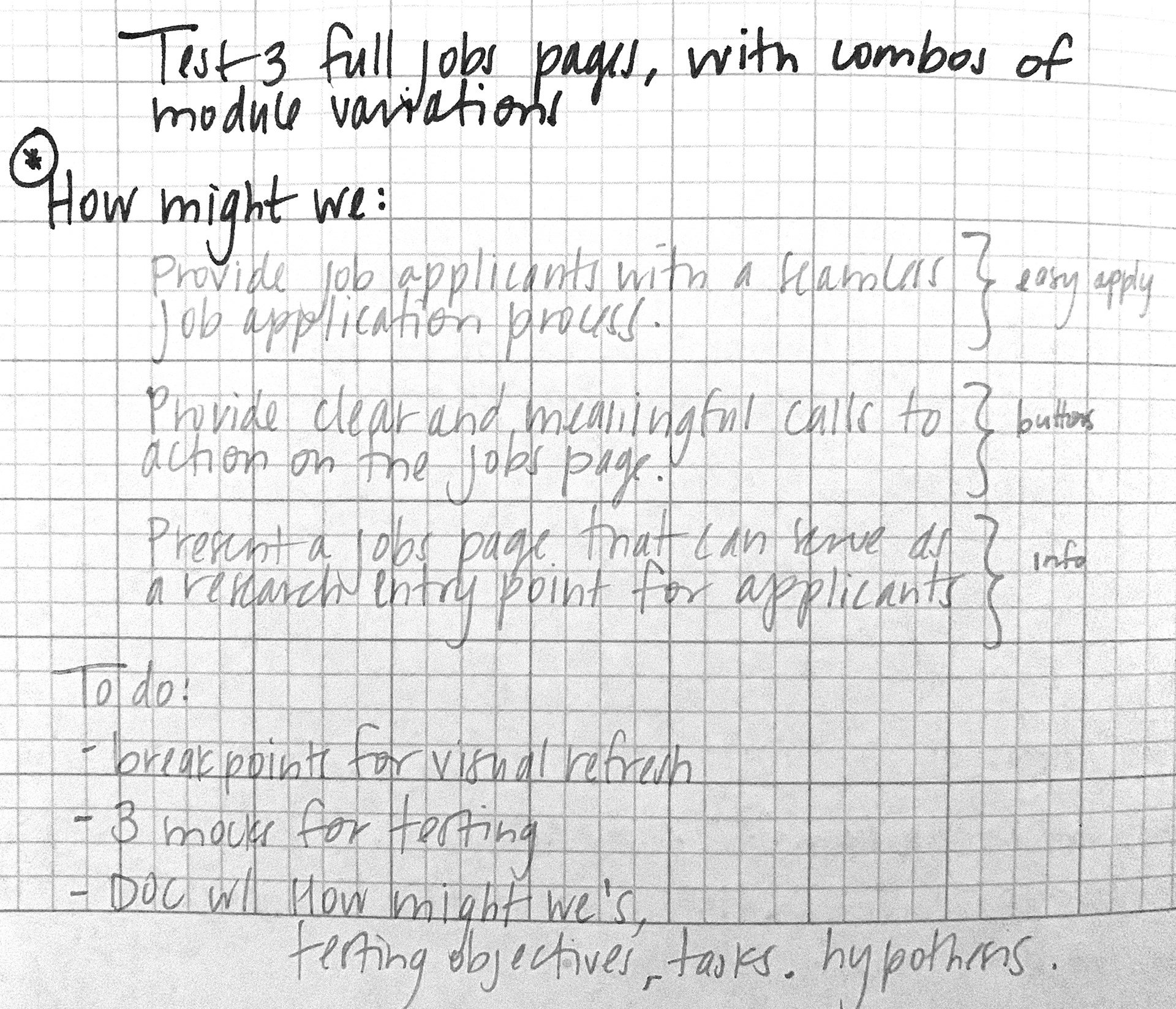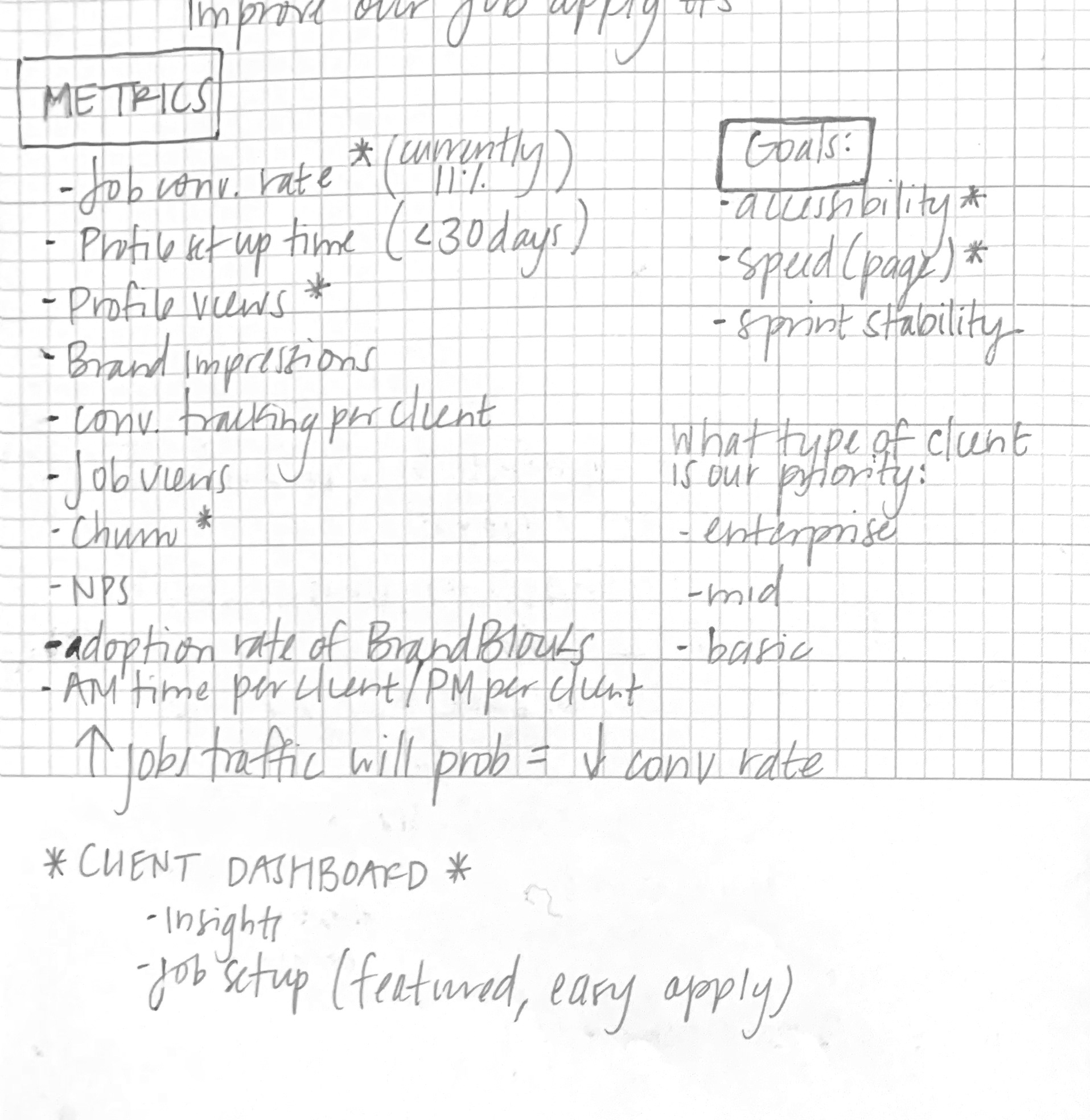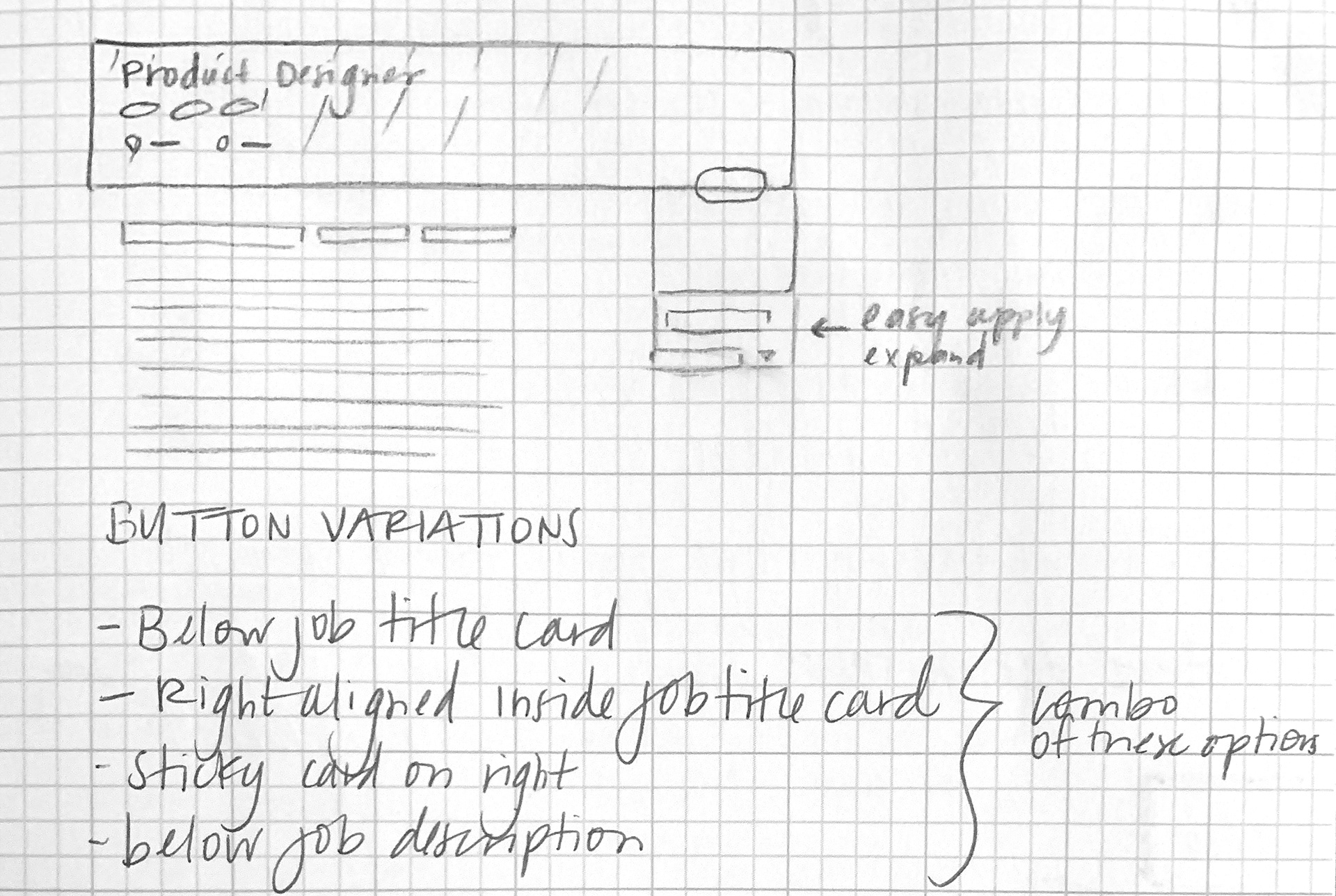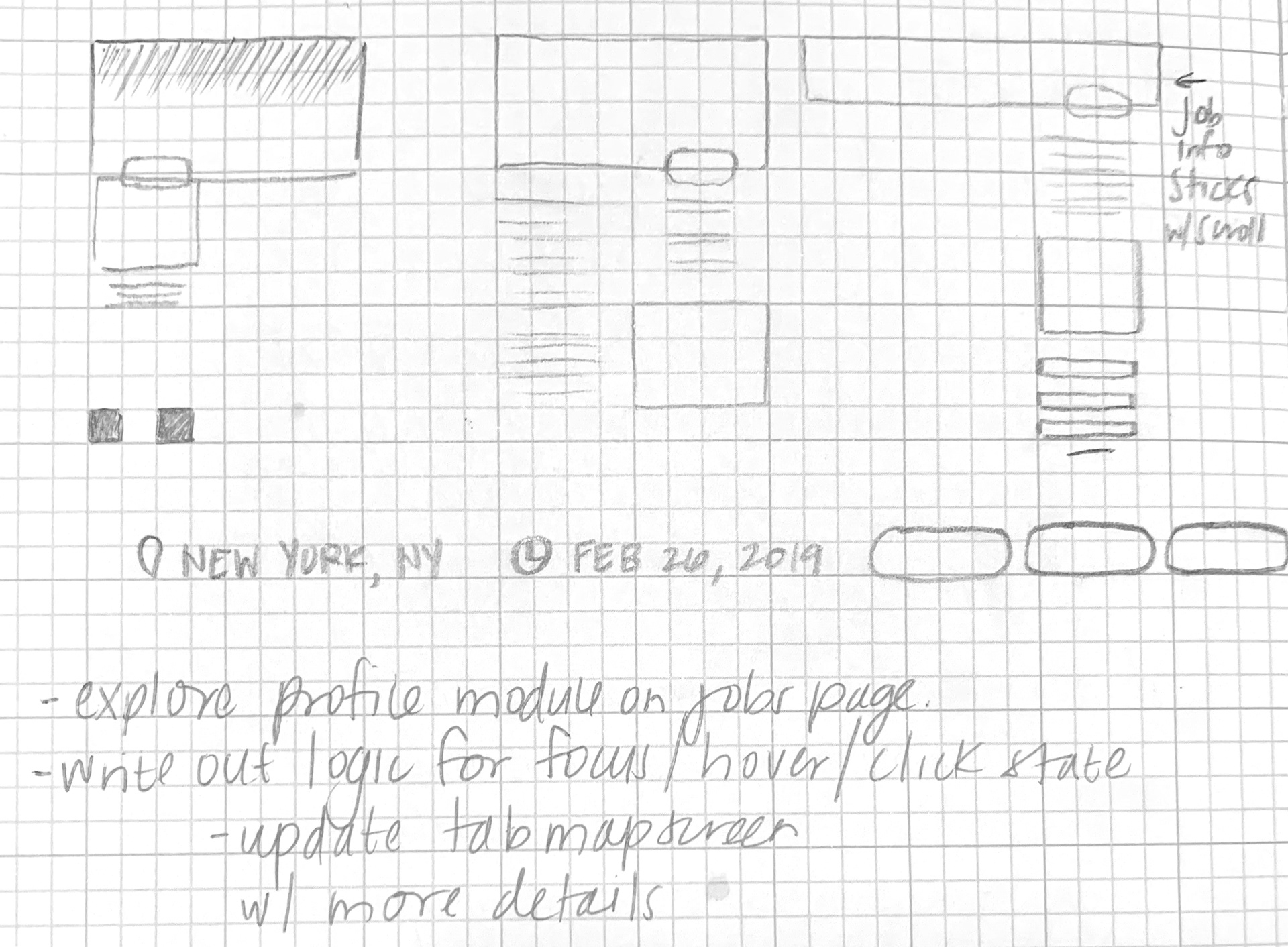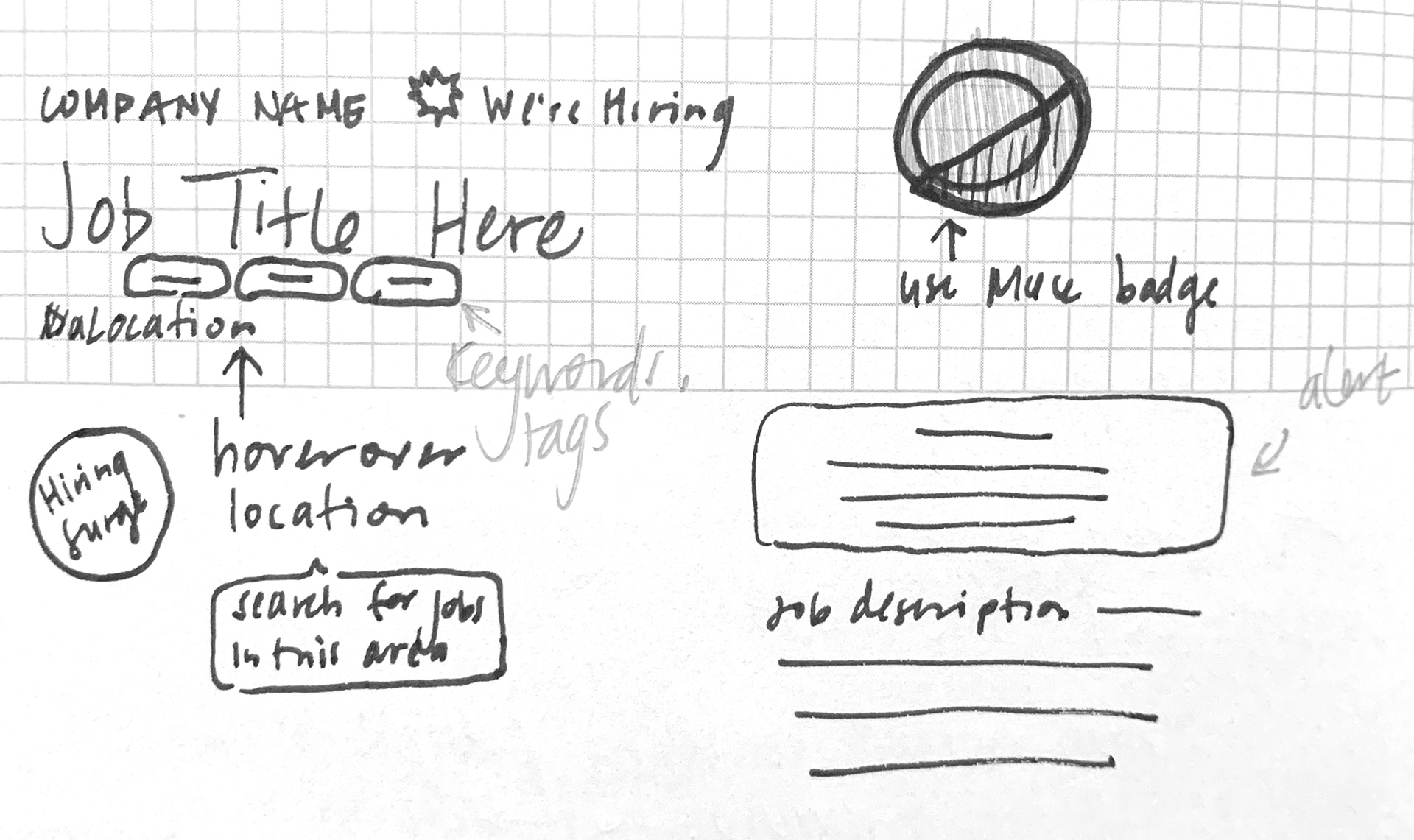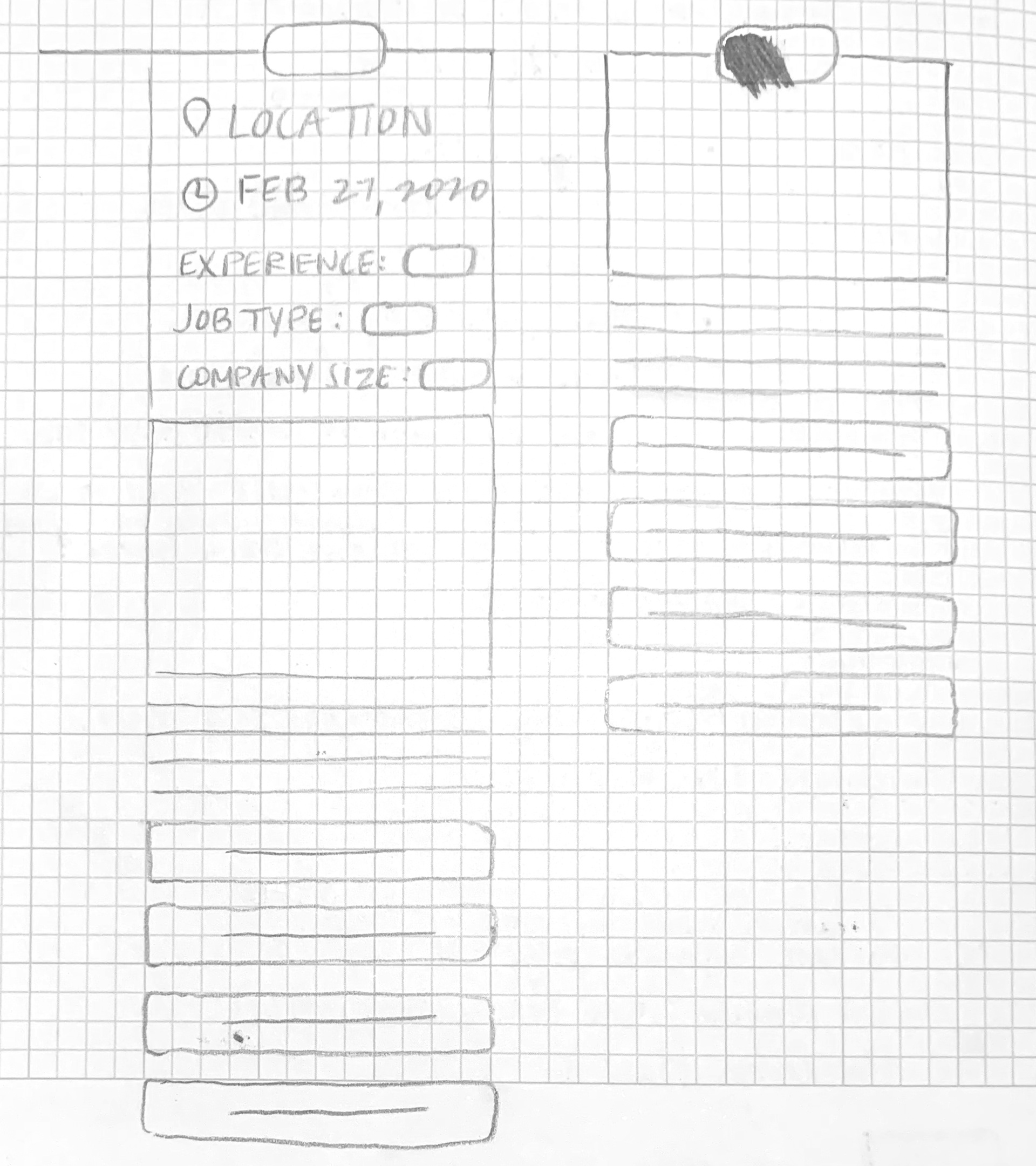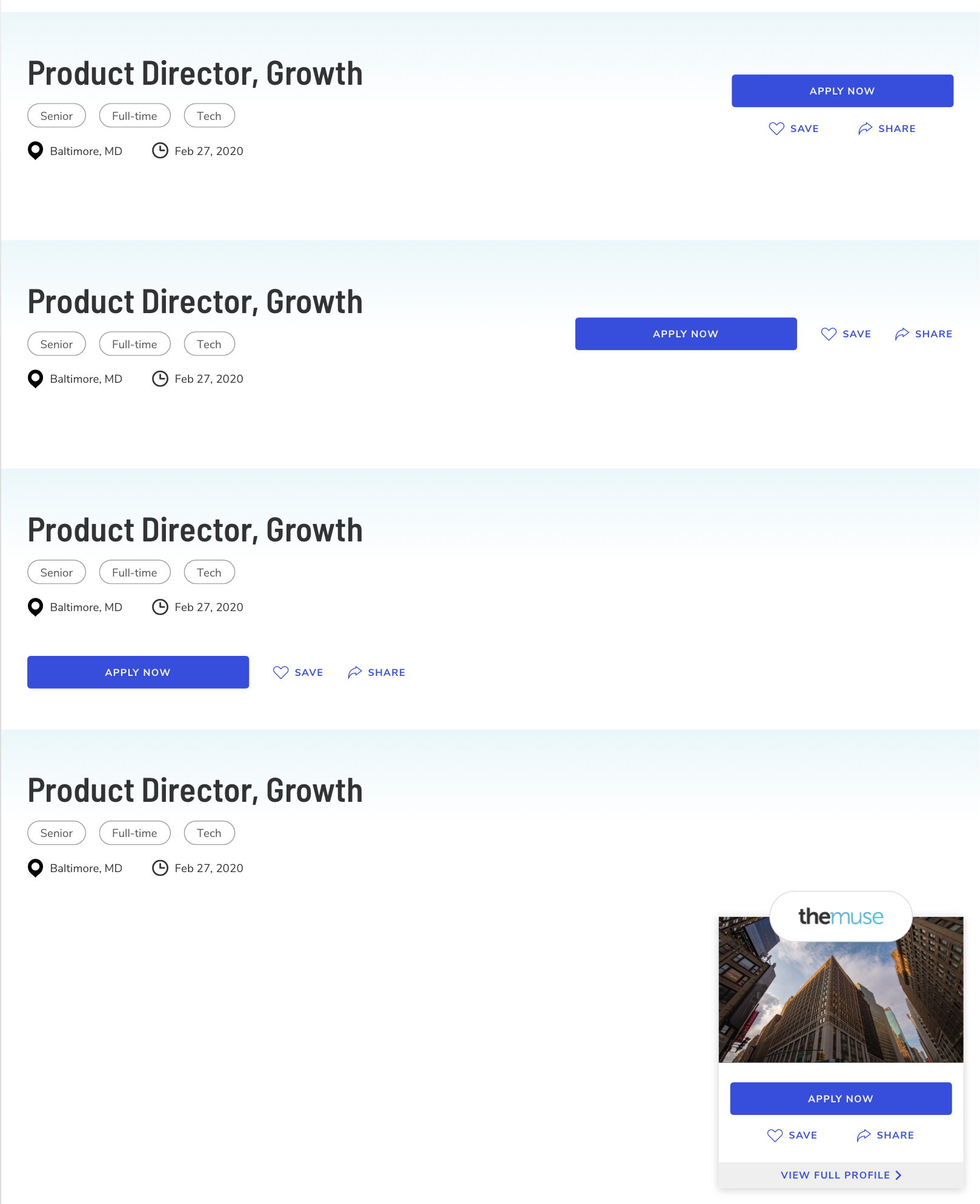 Launching a user testing program
While redesigning the JDP, I launched The Muse's first user testing program and led several research efforts that informed the project. The program started with a focus on diversity and inclusion to ensure that we were reaching a representative user group, challenging our assumptions and focusing on the impact of our work. We created two surveys—one for job seeker users and one for companies on our platform—focusing on the importance of company research during a job search. From more than 600 diverse survey respondents, we conducted dozens of user tests and gained valuable insights about the job research experience on The Muse.
A/B tests:
We validated the first round of JDP updates through a series of A/B tests that compared the conversion rate for each variable change in the page design.
Job seeker and employer-facing surveys:
 An initial survey helped establish a baseline for user preference and provide a large and diverse user pool for future testing.
Moderated and unmoderated user studies:
 A second round of design updates focused on improving visibility and performance of job recommendations on the page. These updates were validated through an unmoderated user study on UserZoom GO (formerly Validately) that tested user behavior on two different job pages: one they were interested in and one that wasn't a good fit. Each test for job seeker or employer-facing products at The Muse follows a research method based on hypotheses, goals and task completion.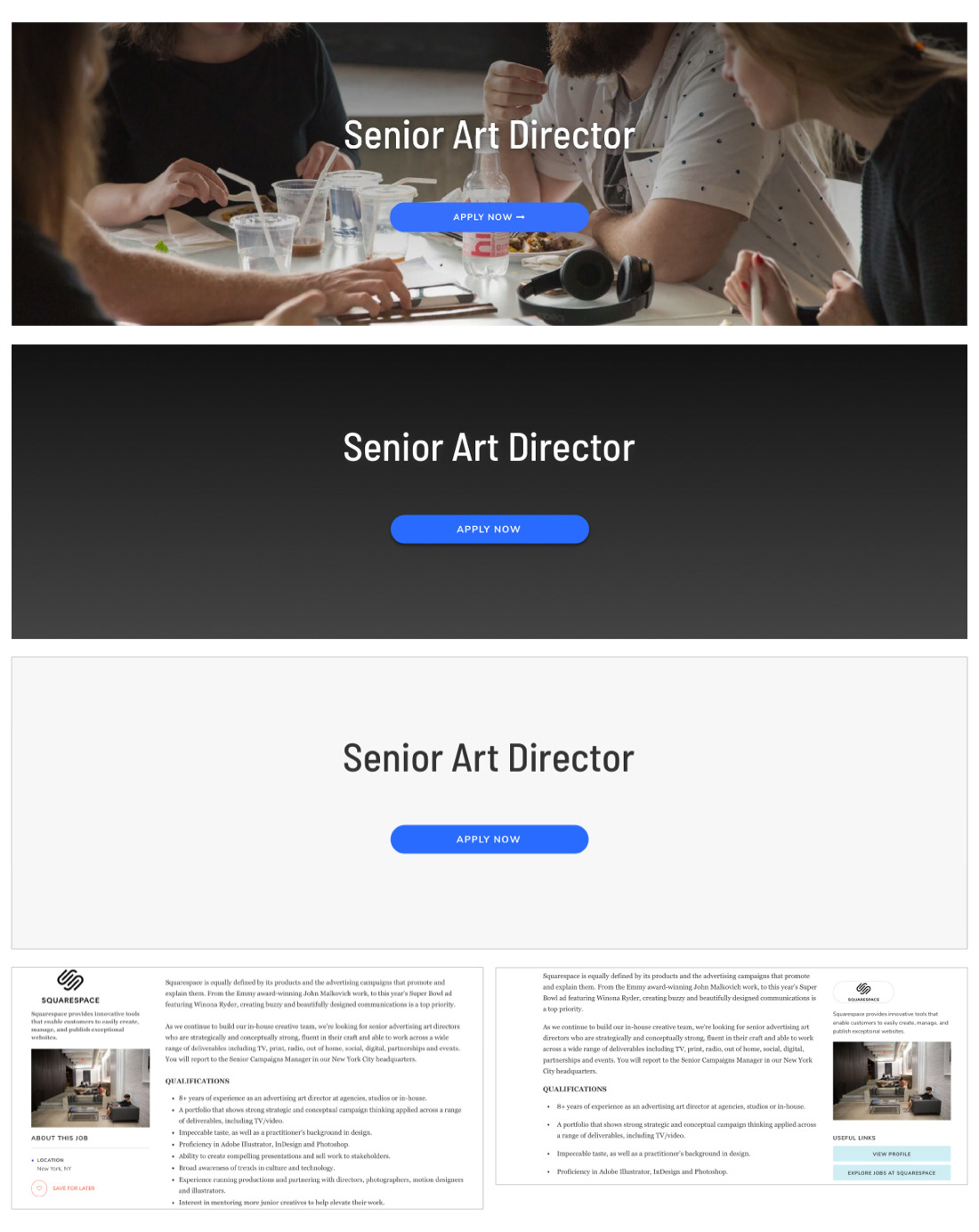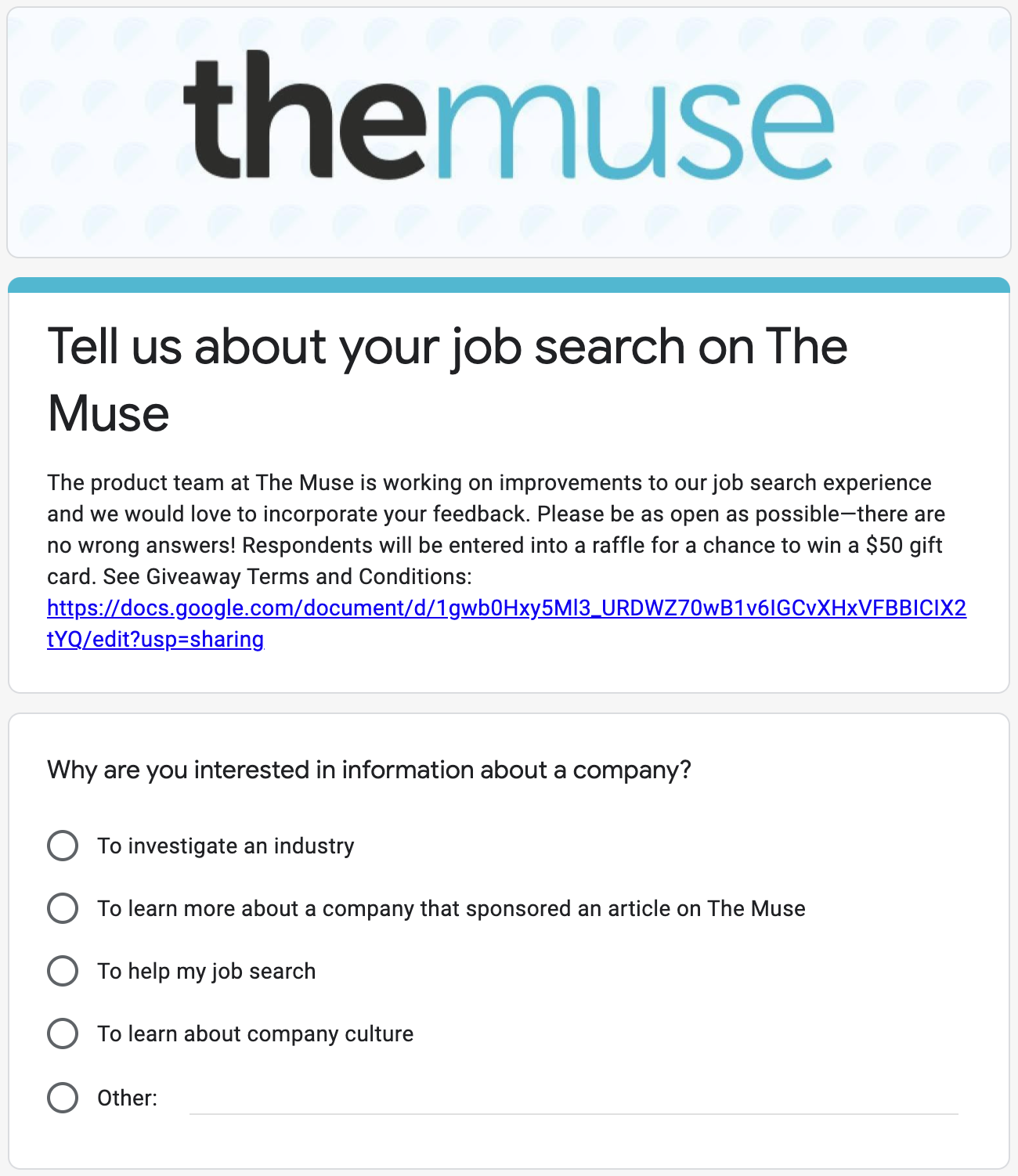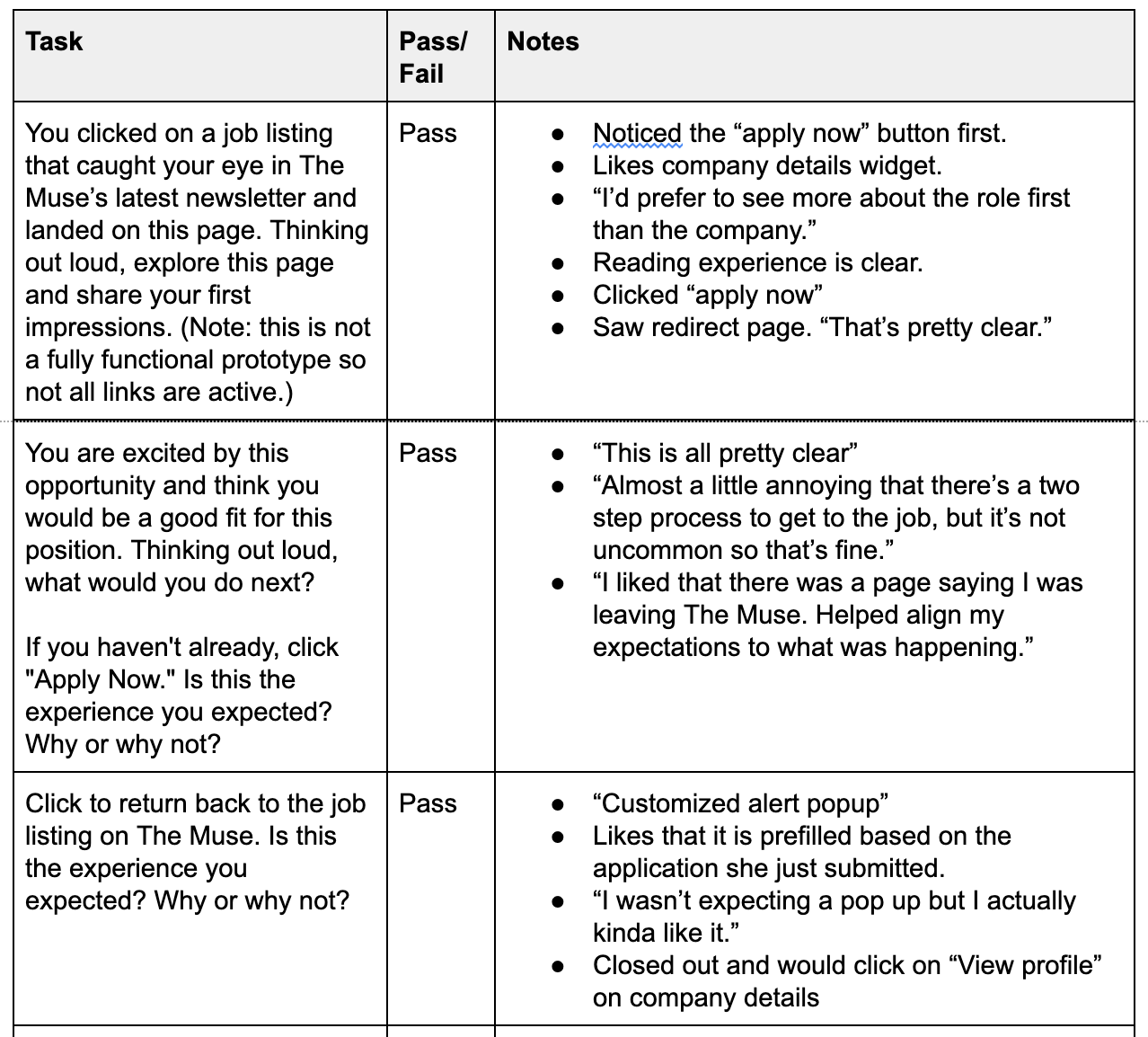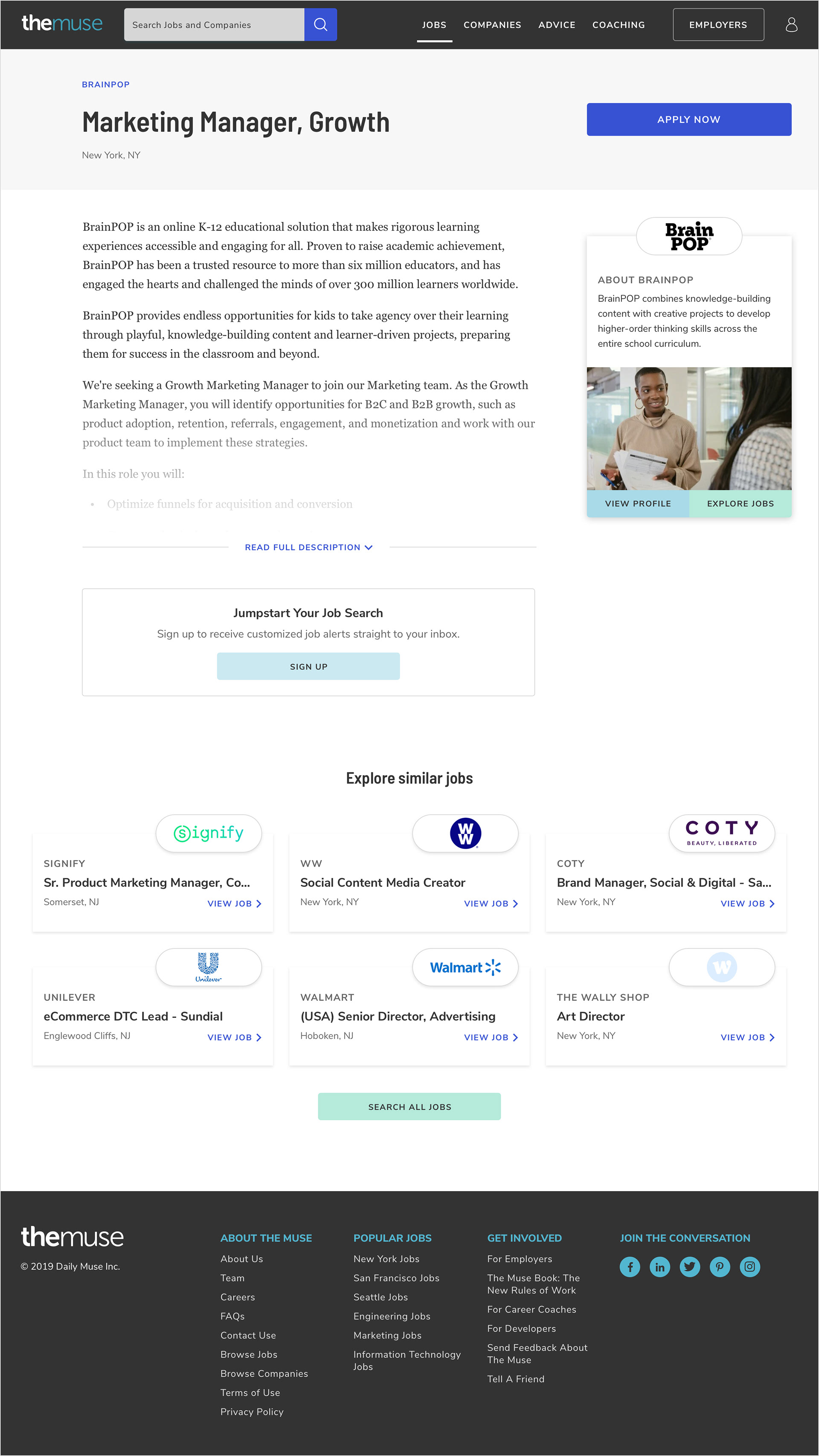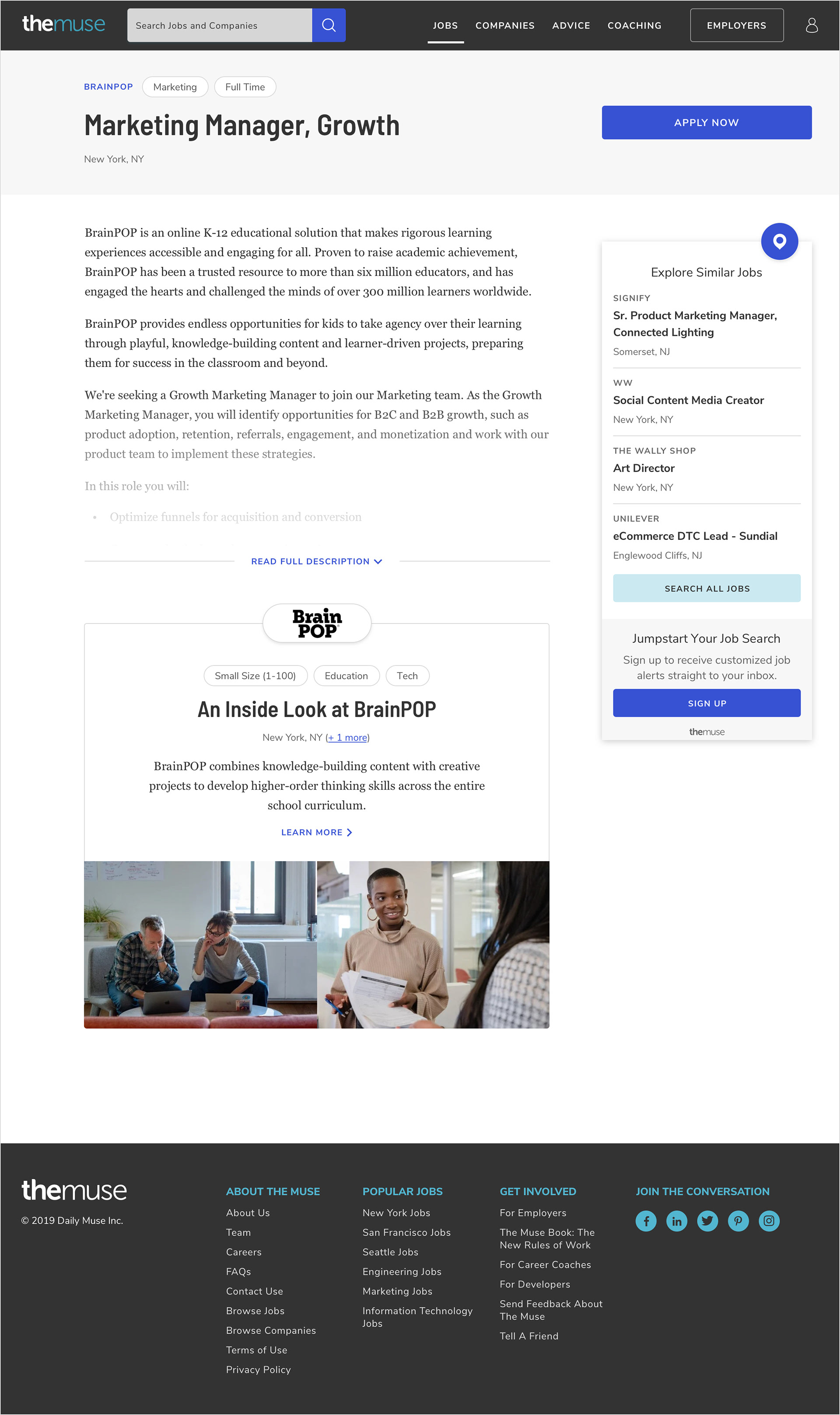 Final designs: 
The job detail page updates are the result of a complete product design process: from identifying the design problems and business goals; to forming data-driven and user-driven solutions; then building prototypes and collaborating with engineers on the implementation. These updates drove meaningful metric improvements:
4x increase in UV's who viewed an additional job
in the same session.
With a job page as last touch attribution, apply conversion rate peaked at 15.7%

in November from an average of 4.3% in 
January-May (before page updates)
.
Apply clicks on a JDP increased by ~30k to 56,176
, fighting seasonality and job search trends impacted by Covid-19.
Overall site conversion rate peaked at 31% in June
, showing a 50% improvement from the yearly low in April.